Our private and tailor-made tours offer far more freedom and flexibility to each traveller.
Choose between a two or three hour private walking tour of Bordeaux. These tours are a great introduction to the city and will help you gather your bearings. Not only will you learn about the rich history of Bordeaux and its stunning architecture but also an insight into the real life of the Bordelais. We will visit the main historical monuments as well as different neighbourhoods which give Bordeaux its undeniable character. I can show you the best places for coffee, cocktails, food, you name it. Each tour is tailor-made to suit your personal needs so that you can relax and truly experience the extraordinary city that is Bordeaux.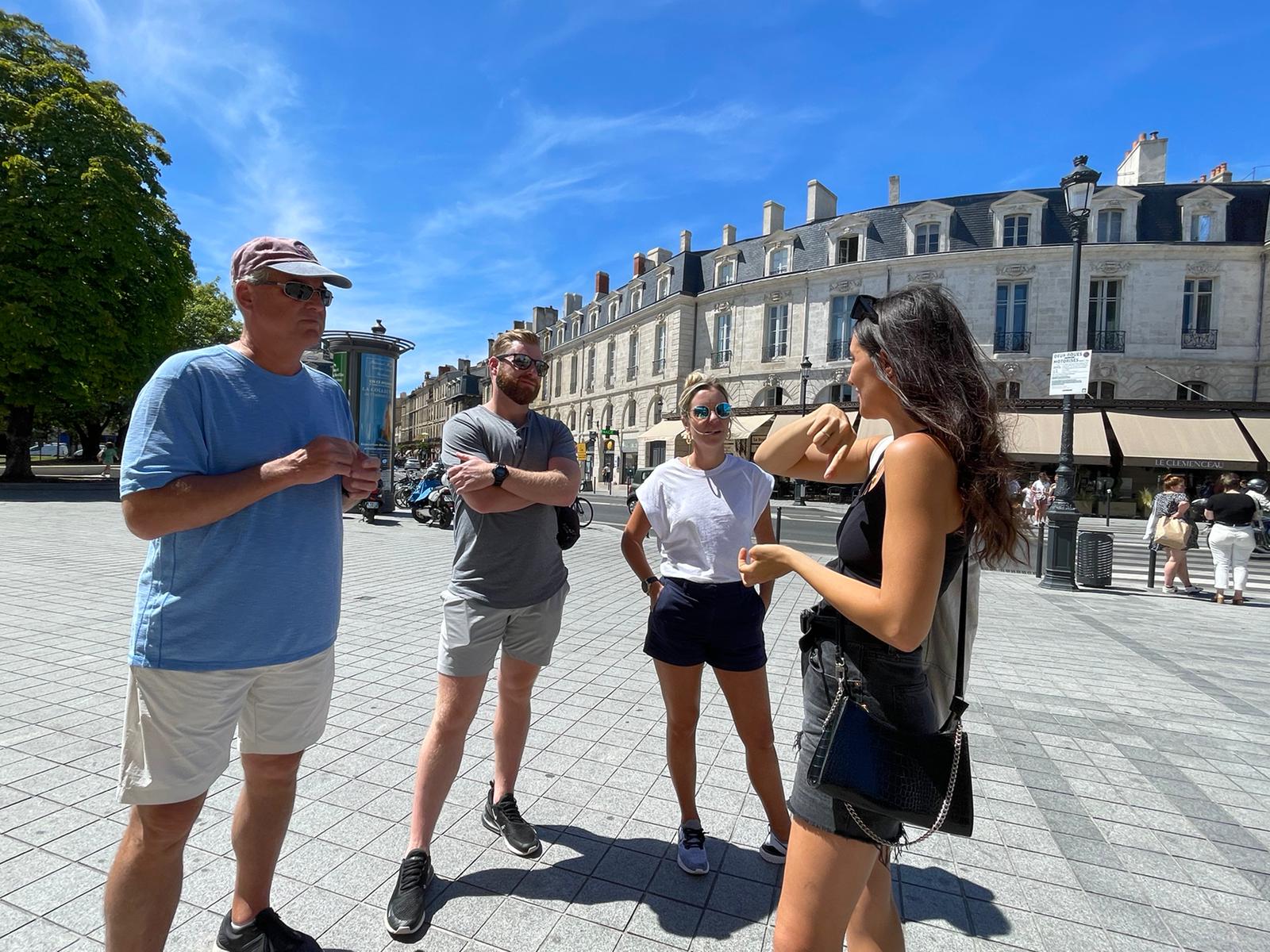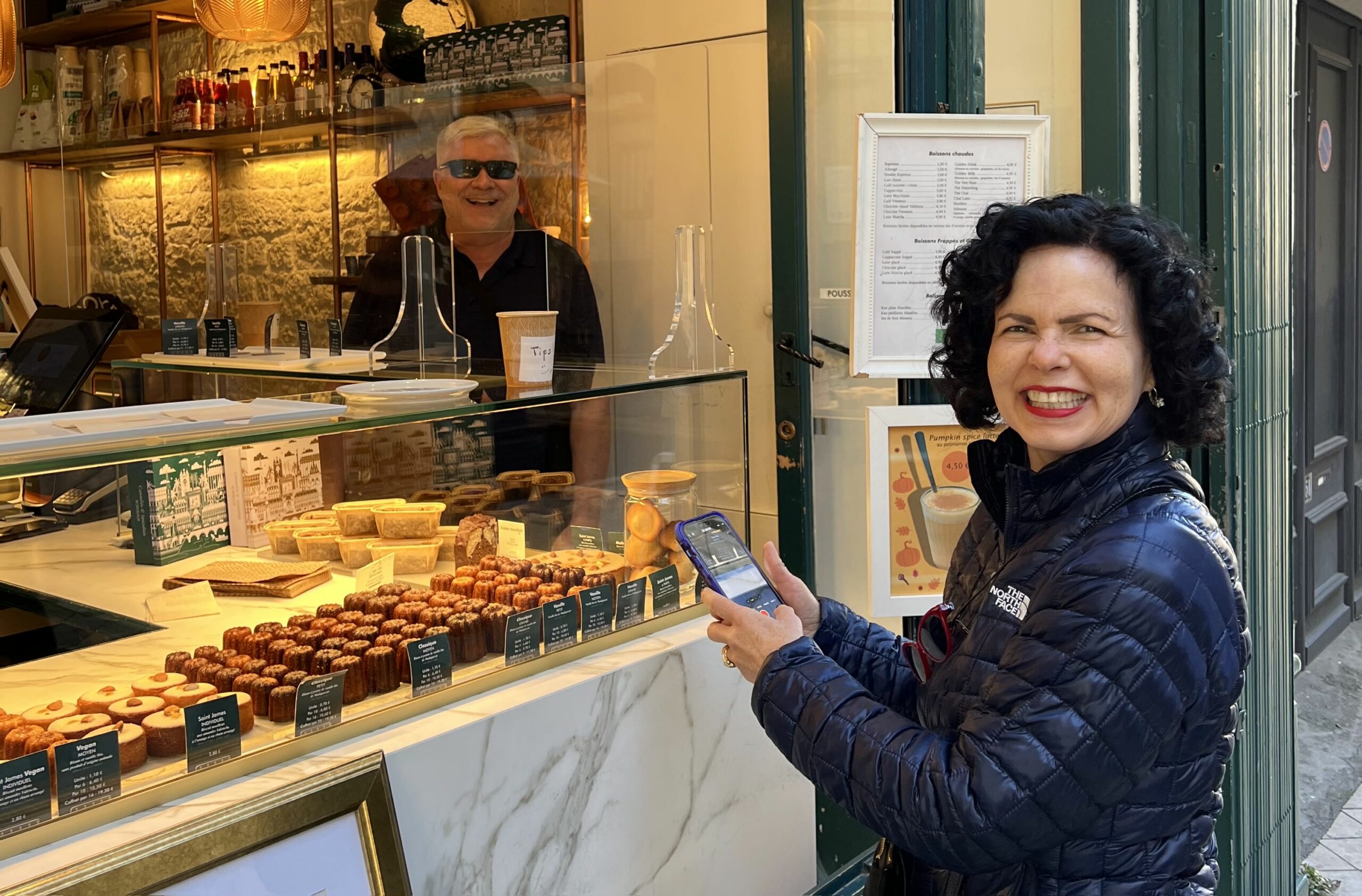 Private Food and Wine Tasting Tour
This tour is similar to that of our Private Walking Tour in that you will get a great understanding of the rich history that Bordeaux has to offer. However this tour will also include tasting some of the famous local treats and ends in one of the most fabulous wine bars of Bordeaux for a private wine tasting. Come along as we wander through Bordeaux's gorgeous cobbled streets whilst we stop off at places you can't leave Bordeaux without trying.
The visit will include:
Patisseries
Chocolate
Cheese
Wine tasting
Trish Healy
October 27, 2023.
A group of us recently did a walking tour of Bordeaux with Sophia. Really interesting tour, Sophia had great knowledge. It was fun, & lively . We thoroughly enjoyed our time spent in Sophia's company. Also a lovely way to enjoy the city of Bordeaux. Would highly recommend you do a walking tour with Sophia.
WOW this was one of the best tours we've ever had! Me and my husband travel a lot and love doing walking / food tours to learn the history, eat local treats and see the architecture. Sophia was SO friendly, with a bubbly personality and super sweet! She was extremely knowledgeable about Bordeaux and even took us to great stops to eat some delicious local sweets 🙂 We learned so much about Bordeaux thanks to Sophia. She also gave us GREAT restaurant recommendations (thanks to her brochure - highly recommend getting it)! All in all, don't hesitate and book this tour!!
Chip Grimes
August 24, 2023.
My Wife and I were recommend Sophia by a friend that had taken a tour early in the year. Sophia was amazing. Growing up in England and moving to Bordeaux many years ago had a great opportunity to learn what is like living in the city and all she knew about the people, history and lifestyle. Sophia has great energy and attitude. We had an perfect time and would recommend Sophia 100%!! Thank You Sophia!!
Scott Smerud
July 16, 2023.
Sophia was so friendly and kind--it felt more like a member of the family giving us an insider's tour! My daughter especially connected with Sophia. She customized our visit to add in her favorite food stops that we otherwise would have missed. Sophia was also very generous before the tour, helping us understand public transportation and learn of great restaurants. When our train was cancelled, Sophia was able to adjust our schedule. I can't say enough great things about Sophia. Our trip to Bordeaux was much more fun enriching because of Sophia!
Sumeet Vohra
June 27, 2023.
Bordeaux is a beautiful city with much to offer. Sophia's bespoke tour was a perfect welcome to the city. Excellent communications prior to the tour, and a surprising amount of flexibility to accommodate our changing schedule. Sophia was personable, charming and engaging. She imparted to us her knowledge and local insights with enthusiasm and in an accessible manner. Our tour had the feeling of a meeting with a friend, rather than a commercial exercise. My family and I thought that Sophia was fabulous, and we would love to come back to Bordeaux and have another lovely experience.
Eoin Hanlon
June 27, 2023.
Sophia gave us a brilliant private tour and made it feel like it was a friend showing us around Bordeaux! Would recommend Sophia to any friends and family heading to Bordeaux. We got some great food and drink recommendations throughout the tour we tried out after also - 5 stars!
Sophia is the best! What a great tour. She is extremely knowledgeable and incredibly personable as well. You can't go wrong taking this tour with Sophia!
david langley-bates
June 4, 2023.
A wonderful walking tour of Bordeaux. Sophia manages to weave much information about the history, the people, and the food of Bordeaux. She shares relevant information of herself and her journey to Bordeaux. We even went to a flea market and the city food market. Would definitely recommend this tour. Such a beautiful person full of knowledge of Bordeaux
Narelle Allen
June 2, 2023.
We did a two hour walking tour of beautiful Bordeaux with the delightful Sophia. She totally brought Bordeaux to life, sharing a mixture of history and current day information to create a truly intriguing and enjoyable walk around this historic city. Our only regret was that we didn't do this on day one, and book another tour with Sophia during our stay. Sophia kindly shared so many tips for our stay - which made for a wonderful experience. If you are looking for an English speaking guide, I cannot rate her highly enough.
Sophia was amazing & made our tour so much fun with her extensive knowledge of Bordeaux! It was a pleasure to have her as our guide & she bowled us over with her enthusiasm. She was the perfect balance of warmth & professionalism & elevated our tour experience immensely! Will definitely be sending family & friends to see her if they visit Bordeaux!
I cannot wait to take you around Bordeaux. This fabulous city is like a less frequented, mini Paris. If you're a foodie then we will get on well – I know where to find the most delicious French pâtisseries, the freshest seafood and the venues only locals know about.
Each tour will include the history of Bordeaux but I'll tell it in a way so that even my 14 year old self would have been interested.
Bordeaux has been my adopted home since 2017. I can't wait to welcome you here and show you this extraordinary city through my eyes.