Our private and tailor-made tours offer far more freedom and flexibility to each traveller.
Choose between a two or three hour private walking tour of Bordeaux. These tours are a great introduction to the city and will help you gather your bearings. Not only will you learn about the rich history of Bordeaux and its stunning architecture but also an insight into the real life of the Bordelais. We will visit the main historical monuments as well as different neighbourhoods which give Bordeaux its undeniable character. I can show you the best places for coffee, cocktails, food, you name it. Each tour is tailor-made to suit your personal needs so that you can relax and truly experience the extraordinary city that is Bordeaux.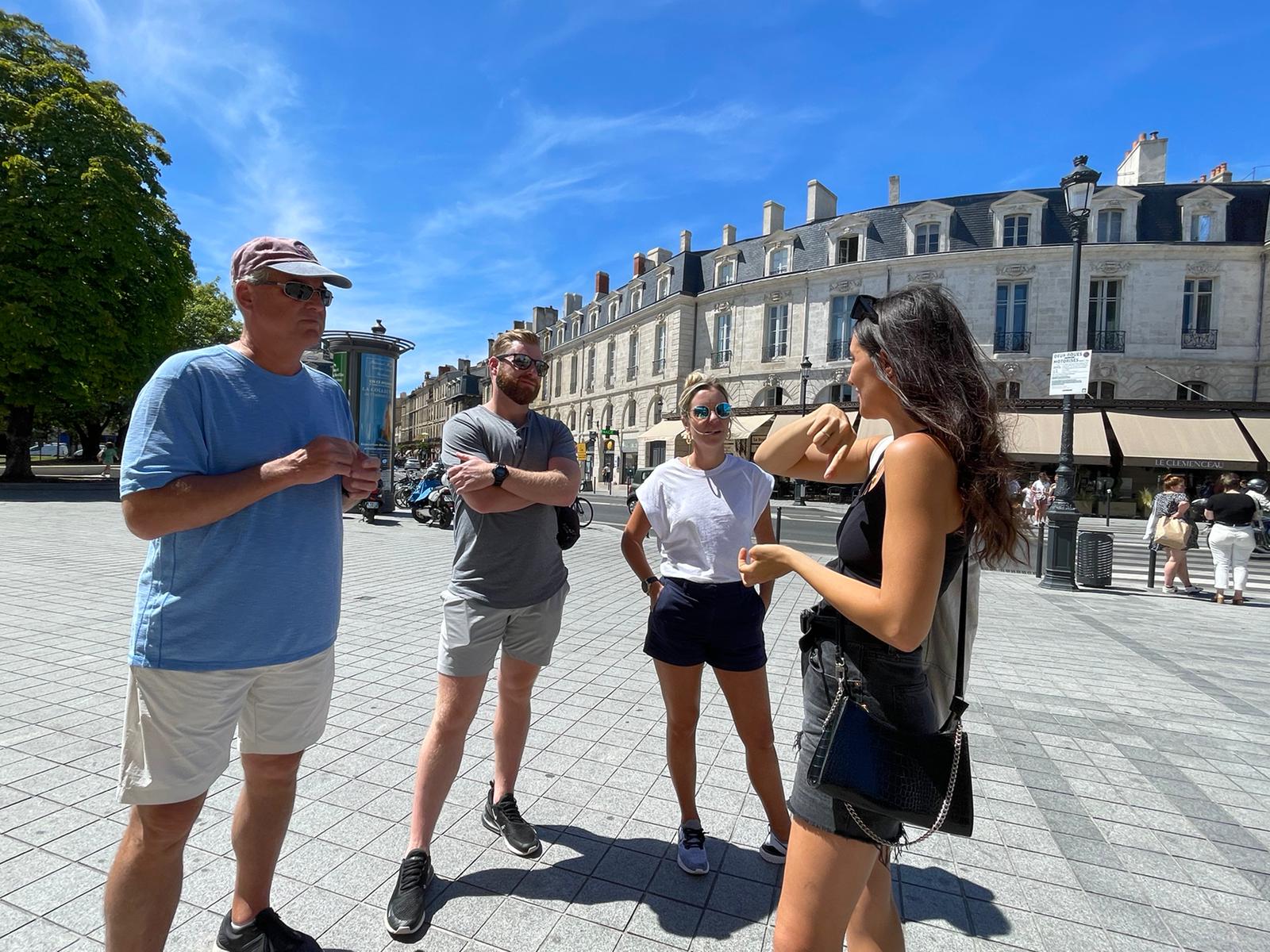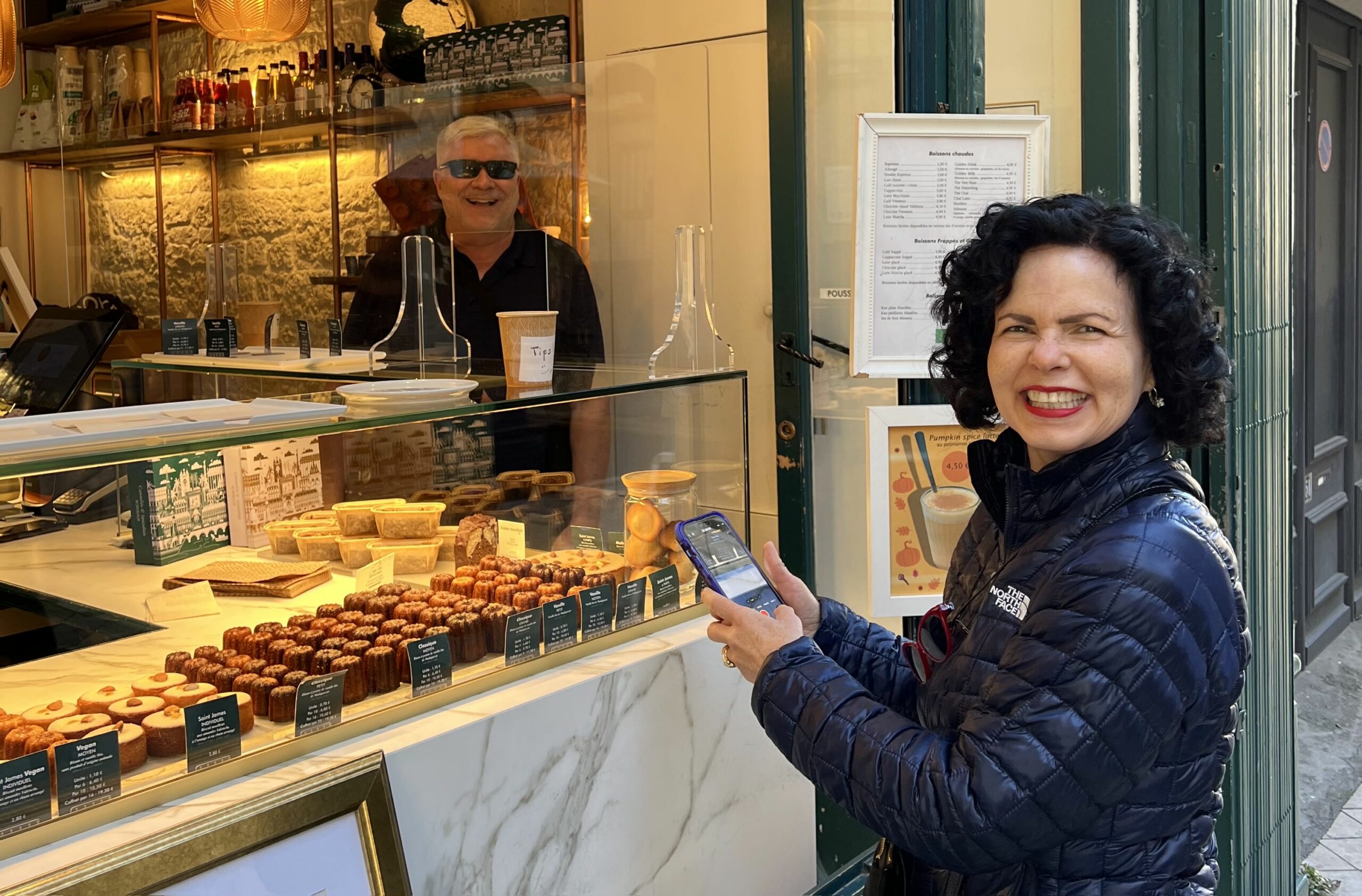 Foodies only. I repeat. Foodies only. If you want a taste of the world famous French cuisine while also getting a real insight into the rich history of Bordeaux then look no further. We will visit three of my most loved restaurants for a 3 course meal and along the way try a few patisseries you can't leave Bordeaux without trying. What ever you do, if you take this tour make sure you turn up hungry. (Oh and FYI for pescatarians feel free to get in touch as this tour could be adapted for you.).
Follow @the.bordelais to discover the cosiest cafes, the bustling bars and the go to restaurants that only a real bordelais will know.
I cannot wait to take you around Bordeaux. This fabulous city is like a less frequented, mini Paris. If you're a foodie then we will get on well – I know where to find the most delicious French pâtisseries, the freshest seafood and the venues only locals know about.
Each tour will include the history of Bordeaux but I'll tell it in a way so that even my 14 year old self would have been interested.
Bordeaux has been my adopted home for over 5 years. I can't wait to welcome you here and show you this extraordinary city through my eyes.
Sophia was amazing & made our tour so much fun with her extensive knowledge of Bordeaux! It was a pleasure to have her as our guide & she bowled us over with her enthusiasm. She was the perfect balance of warmth & professionalism & elevated our tour experience immensely! Will definitely be sending family & friends to see her if they visit Bordeaux!
We throughly enjoyed our tour with Sophia.
Dipayan Ghosh
May 14, 2023.
Sophia, of Bordelais, is one of the best guides we have experienced in our lifetime. We have seen knowledgeable guides, funny guides, hyper-planned guides, native guides; but we have hardly seen the joyous passion that Sophia exudes in her walking tours across the nooks and corners of the lovely city of Bordeaux. Not only does she know every single minute detail of the city, but she also provides an impartial valuable recommendation beyond her tour. We took this esteemed walking tour on the first week of January 2023, on our very short visit to Bordeaux, and unanimously felt that no Bordeaux visit (for tourists of any age) can every be complete without experiencing the Sophia Walking Tour under the aegis of Bordelais. Grateful!
Paul Karsten
May 6, 2023.
My wife and I thoroughly enjoyed our walking tour of Bordeaux with Sophia. Her anecdotes, stories, histories, and recent events made for a very enjoyable day. Dashed into a quaint little coffee shop for a little break just as the rains came.
Alain Servian
March 30, 2023.
Si vous prévoyez de visiter Bordeaux , je vous recommande Sophia pour une visite guidée. Une guide expérimentée qui vous apporte une visite unique et enrichissante en partageant ses connaissances sur Bordeaux. Je vous encourage donc vivement à envisager cette option pour votre venue. De plus Sophia est adorable et très souriante, ce qui rend l'expérience encore plus sympathique.
Stéphanie LORENZATO
November 16, 2022.
An unparalleled visit. Thank you Sophia for your enthusiasm and your knowledge of this beautiful city that i love so much.
Michael Cranston
November 15, 2022.
We had a wonderful tour with Sophia! From start to finish it was fun and interesting. She is full of friendly energy that is contagious! We followed her around Bordeaux tasting the local delicacies while hearing about the history as well as modern day stories of the city. Her story telling is fabulous and she keeps you engaged constantly with her passion for the city. We left with a list of places to go back to visit, where to go for the best coffee, cheese, books as well as a knowledge of the history and real life in Bordeaux. Can't wait for our next visit which will start with another tour with Sophia..for sure!!
Eric Sandman
November 15, 2022.
We spent a morning touring Bordeaux with Sophie and it was the perfect way learn some history, see the sights and get acquainted with the city. We also tried several of her excellent restaurant suggestions during our stay. Sophie is a great guide; enthusiastic, knowledgeable and charming. Definitely recommend.
Darlene Jackson
November 13, 2022.
Moments after meeting Sophia we heard a large noise as a truck slammed into a parking pillar. Our tour started with Sophia explaining the intricacies of driving in the center of Bordeaux. Hearing about everyday life is something we value when we travel. Sophia combined historical knowledge with local customs while providing a sense of what is happening in Bordeaux today. She was able to weave some of our specific interests throughout the tour. Sophia took us to a less visited area. It was a delight to see her interact with various people in the neighborhood. Her passion for Bordeaux was infectious. Our stay in Bordeaux was very much enriched because of Sophia. I highly recommend the personal, attentive and let's not forget the fun of a tour with The Bordelais.
Marlys J
November 11, 2022.
We really enjoyed the walking tour with Sophia. She has a very positive energy and you can tell she loves what she does. Helpful tips regarding navigating Bordeaux and restaurants was a bonus! Don't hesitate to book a tour with her.