Our private and tailor-made tours offer far more freedom and flexibility to each traveller.
Choose between a two or three hour private walking tour of Bordeaux. These tours are a great introduction to the city and will help you gather your bearings. Not only will you learn about the rich history of Bordeaux and its stunning architecture but also an insight into the real life of the Bordelais. We will visit the main historical monuments as well as different neighbourhoods which give Bordeaux its undeniable character. I can show you the best places for coffee, cocktails, food, you name it. Each tour is tailor-made to suit your personal needs so that you can relax and truly experience the extraordinary city that is Bordeaux.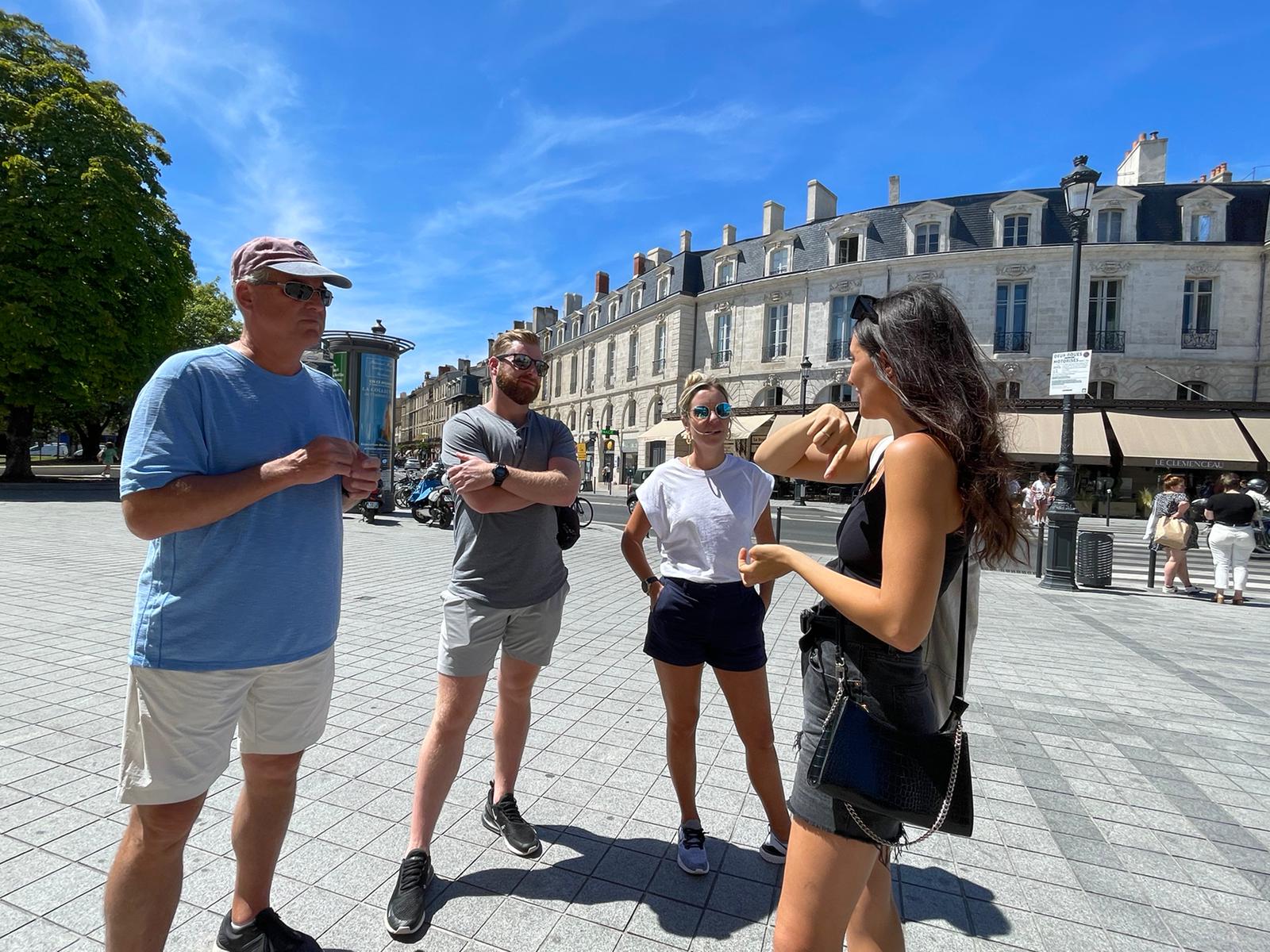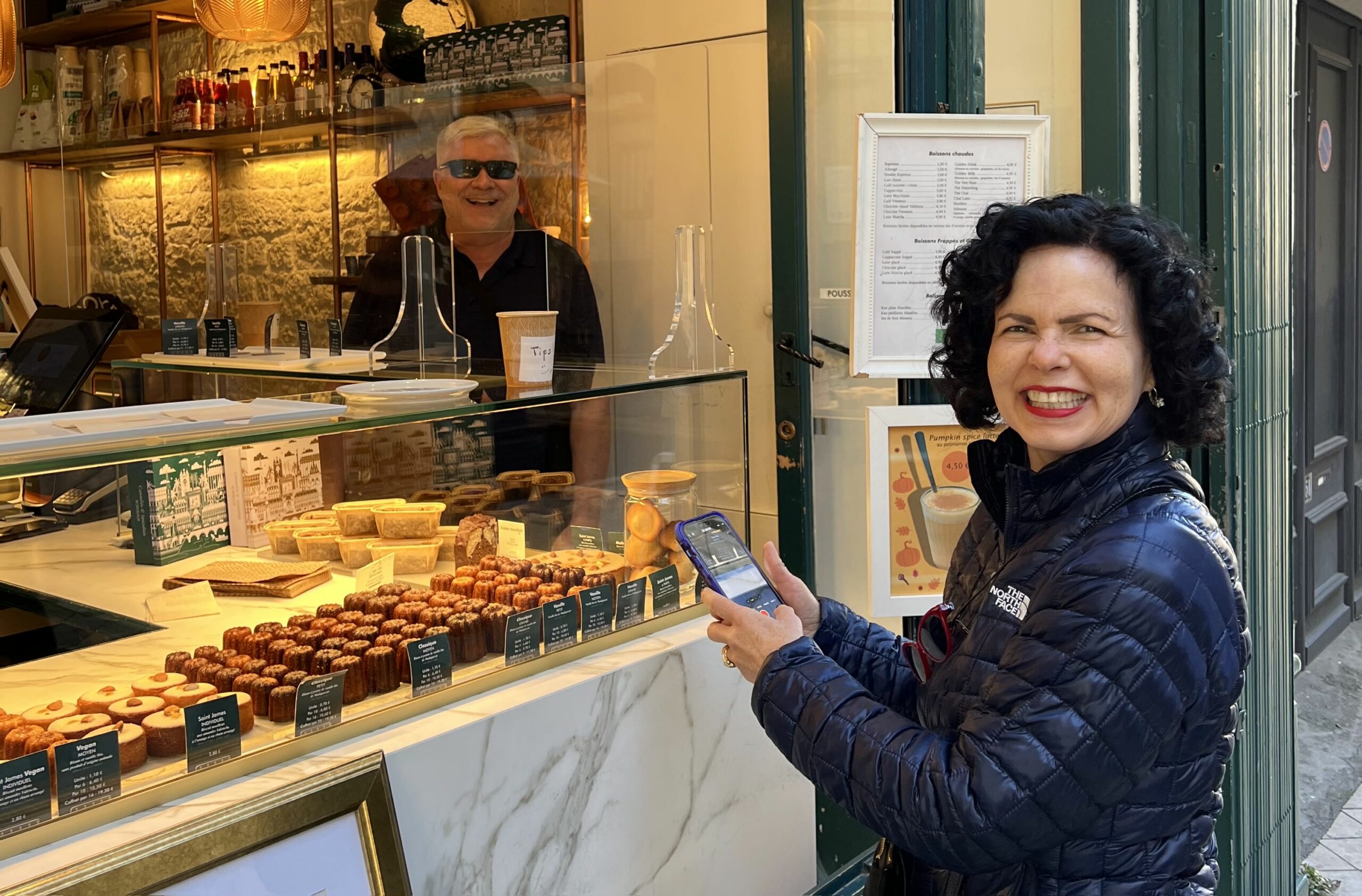 Foodies only. I repeat. Foodies only. If you want a taste of the world famous French cuisine while also getting a real insight into the rich history of Bordeaux then look no further. We will visit three of my most loved restaurants for a 4 course meal and along the way, a few patisseries you can't leave Bordeaux without trying. What ever you do, if you take this tour make sure you turn up hungry. (Oh and FYI for pescatarians feel free to get in touch as this tour could be adapted for you.).
Follow @the.bordelais to discover the cosiest cafes, the bustling bars and the go to restaurants that only a real bordelais will know.
I cannot wait to take you around Bordeaux. This fabulous city is like a less frequented, mini Paris. If you're a foodie then we will get on well – I know where to find the most delicious French pâtisseries, the freshest seafood and the venues only locals know about.
Each tour will include the history of Bordeaux but I'll tell it in a way so that even my 14 year old self would have been interested.
Bordeaux has been my adopted home for over 5 years. I can't wait to welcome you here and show you this extraordinary city through my eyes.
Michael Cranston
November 15, 2022.
We had a wonderful tour with Sophia! From start to finish it was fun and interesting. She is full of friendly energy that is contagious! We followed her around Bordeaux tasting the local delicacies while hearing about the history as well as modern day stories of the city. Her story telling is fabulous and she keeps you engaged constantly with her passion for the city. We left with a list of places to go back to visit, where to go for the best coffee, cheese, books as well as a knowledge of the history and real life in Bordeaux. Can't wait for our next visit which will start with another tour with Sophia..for sure!!
Eric Sandman
November 15, 2022.
We spent a morning touring Bordeaux with Sophie and it was the perfect way learn some history, see the sights and get acquainted with the city. We also tried several of her excellent restaurant suggestions during our stay. Sophie is a great guide; enthusiastic, knowledgeable and charming. Definitely recommend.
Darlene Jackson
November 13, 2022.
Moments after meeting Sophia we heard a large noise as a truck slammed into a parking pillar. Our tour started with Sophia explaining the intricacies of driving in the center of Bordeaux. Hearing about everyday life is something we value when we travel. Sophia combined historical knowledge with local customs while providing a sense of what is happening in Bordeaux today. She was able to weave some of our specific interests throughout the tour. Sophia took us to a less visited area. It was a delight to see her interact with various people in the neighborhood. Her passion for Bordeaux was infectious. Our stay in Bordeaux was very much enriched because of Sophia. I highly recommend the personal, attentive and let's not forget the fun of a tour with The Bordelais.
Marlys J
November 11, 2022.
We really enjoyed the walking tour with Sophia. She has a very positive energy and you can tell she loves what she does. Helpful tips regarding navigating Bordeaux and restaurants was a bonus! Don't hesitate to book a tour with her.
Michael Payne-Mulcahy
October 29, 2022.
Sophia is unique - her passionate and articulate ability to breathe life and soul into the streets and buildings of Bordeaux across the ages distinguish her from every other tour guide we've spent time with, anywhere. It was such a joy and so much fun for us to be in her company for 3 hours, which flew by in an instant; she left us wanting more and equipped us with additional ideas and opportunities for the exploration of Bordeaux on our own. I recommend Sophia without qualification, she is a credit to the Bordelais tradition.
Kim Pacala
October 18, 2022.
Sophia is a delight! So energetic and informative about Bordeaux's history and culture. We had a great tour with her. Highly recommend!
Kristin Waechter
October 17, 2022.
We absolutely loved our 2 hours with Sophia and wished we had booked a longer time-frame. She was so informative, engaging and her passion for Bordeaux was contagious. We would recommend booking with Sophia, she was one of our highlights from our trip.
roxanne campos
October 14, 2022.
What a great introduction to Bordeaux! Sophia knows her stuff! We traveled to Bordeaux for the first time and started our 7 day trip with a 3 hour walking tour with Sophia. It was fantastic, a great way to get your bearings and bonus…we got the inside scoop. It was a great way to learn the basics of the city, culture, history and good spots to wine and dine from a local (who speaks multiple languages) and is willing to share their favorite things! Sophia is just lovely. The minutes went by quickly and she left us excited to embrace this awesome city.
chris crew
October 13, 2022.
It was a pleasure to take Sophia's tour. She provided us with insights that far exceeded your normal tour. It felt like having a friend in Bordeaux. Bordeaux is my favorite city in France. It is beautiful and vibrant. So many of the city's that we have visited since the pandemic are barely functioning, but Bordeaux is thriving. At the same time it doesn't seem overrun with tourists. I give Sophia my highest recommendation. She seems like a genuinely nice person.